Saturday, 25 January 2020
Probox H82-SU3S2 8 Bay USB 3.0 up to 32GB HDD Enclosure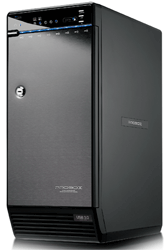 ---
Probox H82-SU3S2 8 Bay USB 3.0 up to 32GB HDD Enclosure
8Bay USB 3.0 Up to 32GB HDD Enclosure, HDD sleep mode is synchronized with the PC's power, Support HDD hot-swap, Internal power supply, Powers off in synchronization with PC, Fan easy to install & dismantle by users.
Free Downloads

Pay only P 2,749 a Month for 6 months.
Or pay only P 1,471 a Month for 12 months.
0% interest promo is available for locally issued credit cards
Card holder must transact inside an Asianic store to avail of the 0% promo
Features
10 Times Faster




The full-duplex data transfers capability allows the sending and receiving of data (at the same time) at 10 times faster than an equivalent card of USB 2.0 Standard. The maximum speed of USB 3.0 is 5Gbps, which enables the data transfer up to 25GB within a minute.

One Button Interface Selection


Flexible and alternative interface selection simply by pressing
the button.

Supports

32

TB




Maximum addressable capacity 32TB via the USB 2.0 / USB 3.0 interfaces.

POWER SYNC




Sleeping mode in synchronization with PC's power.

HDD X 8 (Supported)


All 8 HDDs are recognized when they are installed.

SMART FAN
Comes with auto / manual modes & 3 levels of
speed for best convention.


Smart Fan functions:




Thermal-sensor built-in

Auto & manual modes

3 levels of speed

Fan easy to install & dismantle


You can change the fan with another identical fan.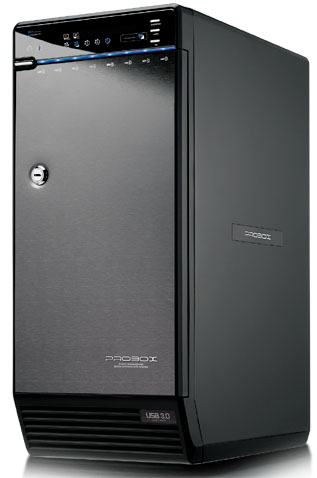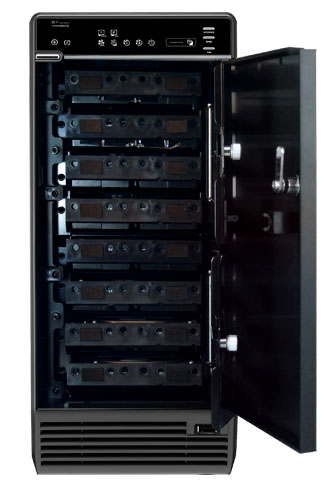 Technical Specifications
Descriptions

8 - BAY 3.5" Enclosure

Interface
USB 3.0 / e-SATA

Data Transfer Rate
USB 3.0 up to 5.0 Gbps
e-SATA up to 3.0Gbps
Maximum HDD size
4 TB X 8
Multi-funtion LED displays
Power
3 levels of fan speed
Manual / auto fan control
Synchronization
USB / e-SATA link
USB / e-SATA in use

Color

black

Fan Function

Smart fan function (FAN: 80mm x 80mm) X2

3.5" SATA I / II / III HDD

*SATA III at 3.0 Gbps SATA II speed.

Supports 8 HDDs of different brand & capacity

Operation Environment
Temperature 0~60 ℃
Humidity 90% RH
Dimensions
155 (W) X 352 (H) X 253 (D) mm
Weight
Net weight : 5 Kgs / Unit
System Requirements
Windows Vista (32bit/64bit) / Windows 7 (32bit/64bit) / Windows 8 (32bit/64bit)
(with MBR enabled, supports total capacity up to 2TB )
Windows Vista (32bit/64bit) / Windows 7 (32bit/64bit) / Windows 8 (32bit/64bit)
(with GPT enabled, supports total capacity more than 2TB)
Mac OS X 10.8 or later
Power adapter
AC 100~240V
DC output: +12V/12A
Accessories
e-SATA cable X1
USB 3.0 cable X1
Power cord X1
HDD Handle X8
Screw driver X1
QIG X1