---
Romoss Sense Mini 5000mah Slim Powerbank
Light and thin, Bright colors, 5000mah batteries, Fully compatible with Apple, Samsung, Xiaomi, Huawei, Nokia, Lenovo, Asus, HTC, Goole and other mobile phones as well as tablets
Features
Light and Thin, It's only weight 127gram and is thin enough with only 12mm thick. Fits into any pocket and easy to carry on the go, especially suitable for outdoor activities, e.g. Camping, trip, festival goers and on the go mobile phones and tablets users.
Classic Design, It comes with distinctive scratch-resistance finish and seamlessly splicing edge. The eye-catching blue-off button makes it much distinguished.
Bright Colors, Sense 10 features classic Polka Dot surface with refreshing variety of colors. There's always one to suit your style.
5000 mAh batteries, No other charge squeezes so much power into such a small factor.
Wide Compatibility, With the unique Fit Charge Technology, the port will intelligently identify each connected device to accept a full speed charge.
Li-polymer Battery. It is crafted with Li-polymer batteries of high energy density, which is much safer and lighter than conventional ones with Li-ion battery.
Full Speed Charge, the build in dual outputs can boost 2 mobile devices at the same time 2.1A output port accepts a full speed charge that is one time faster than ordinary one.
Up to 10 fully protection against short circuit, over charge, over discharge and overload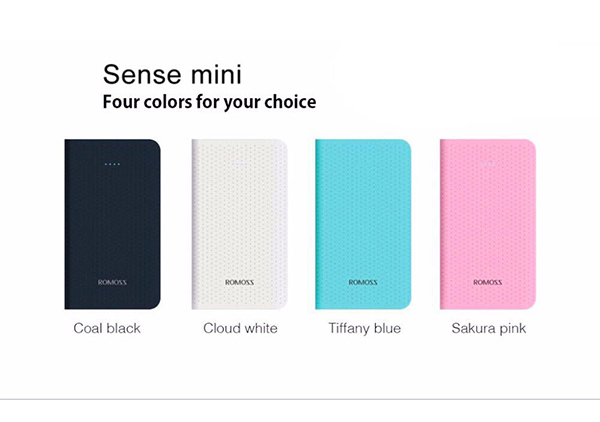 Technical Specifications
Output
:
USB1 : DC5V 2.1A
USB2: : DC5V 1A (MAX 2.1A)
Compatible
:
99% of smartphone / tablet
Dimension
:
117 x 67 x 12 mm
Full Charged
:
3.5 Hr+ (2,1A Charger)
Lifespan
:
up to > 300 cycle
2 way quick charge
:
Yes
Circuit Protection
:
Yes