Thursday, 17 October 2019
Symbol LS 7708 General Purpose Presentation Scanner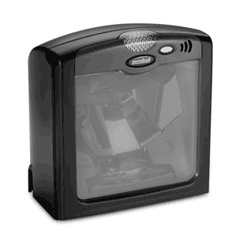 ---
Symbol LS 7708 General Purpose Presentation Scanner
The LS7708 scanner provides quick, accurate scanning, helping users save both time and money. Ideal for presentation and swipe scanning, the device combines the ease of hands-free with the versatility of handheld scanning. Its intuitive design, large scanning window and flexible operation can make check-out faster and more efficient, freeing up employees to focus on customer service. Designed to stand up to the toughest and busiest environments, is scanner is a cost-effective solution for medium- to high-volume retailers. Add: P3,000 for KB, P5000 for RS-232
Free Downloads

Pay only P 1,873 a Month for 12 months.
Or pay only P 3,548 a Month for 6 months.
Installment promo is available for locally issued credit cards
Card holder must transact inside an Asianic store to avail of the installment
Features:

Rastering scan pattern
Maximizes first-pass read rates and even reads truncated bar codes.

GS1 DataBar decoding
Supports new, GS1 DataBar bar codes to future-proof your investment.

Multi-interface capability
Allows migration to other hosts with the switch of a cable.

Universal cables
Saves money by using one cable across the Motorola product line.

Scan stitching
Improves first-pass read rate and increases productivity.

Electronic article surveillance (EAS)
Eliminates the need to de-activate security tag in a separate step, saving time.

Remote scanner management (RSM)
Reduces total cost of ownership by enabling remote, network-based device management.

PC programming (123Scan)
Allows for easy programming and set up — ideal for large installations.

Secondary scanner port
Connects to secondary scanner for scanning heavy or oversized merchandise.

Automatic sleep mode
Reduces power demand and increases life of the scanner.