Asianic Online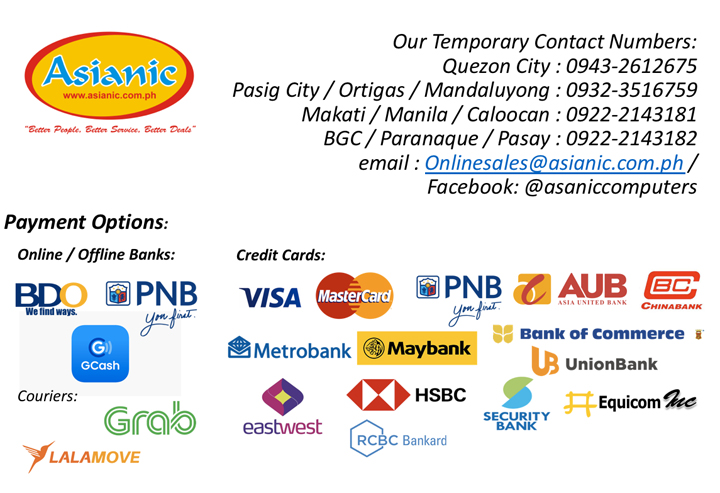 Due to the enhanced community quarantine, we may have limited products /supplies available. Pls bear with us.

Delivery will be based on our third party couriers at buyers expense.
Please be reminded that banking hours for offline transactions are from 9am to 1pm only.
Cheque payments, Online payments are subject to clearing or verification before pickup or delivery.
Credit card transactions must be done inside our store / office. (please provide 2 valid government issued i.d's to avoid inconvenience)
Keep SAFE everyone. God Bless our one and only Philippines.