Acer 3 Cell Battery ( BT.00404.004, BT.00403.004, BT.T5003.001 )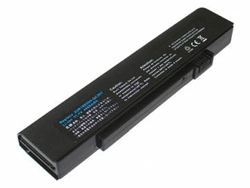 Acer 3 Cell Battery ( BT.00404.004, BT.00403.004, BT.T5003.001 )
Acer Original Replacement Battery For Acer Laptop Model: EX6700, AS1640, AS1650, AS3000, AS3500, AS5000, TM2310, TM4010, TM4060, TM4070, TM4080, AS3630, AS3660, AS500, TM2430, TM2460,

Pay only P 695 a Month for 12 months.
Or pay only P 1,317 a Month for 6 months.
Installment promo is available for locally issued credit cards
Card holder must transact inside an Asianic store to avail of the installment
Battery Care
How to store your Acer Battery
Keep your acer laptop battery in a cool and dry storage area.Do not fully charge your rechargeable batteries before storage.Do not store your battery fully depleted.Do not stockpile your batteries and avoid buying dated stock.Never leave a nickel-based battery sitting on a charger for more than a few days.Always store a lead acid battery in full-charge condition. Observe the open terminal voltage and recharge the battery as recommended by the manufacturer.
To better use your notebook computer battery, please take care of the precautions listed below
1) Do not modify or disassemble the Acer Laptop Battery.
2) Do not incinerate or expose acer battery to excessive heat, which may result in an exposure.
3) Do not expose battery to water or other moist/wet substances.
4) Avoid piercing, hitting, crushing or any abuse use of the ACER Battery.
5) Do not forget to take away your ACER from the device if you will not use it for a long time.
6) Avoid short circuit of the terminals by keeping your ACER Notebook Battery pack away from metal objects such as necklaces or hairpins.