Armaggeddon Textron Scorpion 7 Gaming Mouse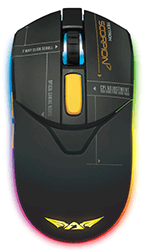 Armaggeddon Textron Scorpion 7 Gaming Mouse
Meet the biggest brother of Armaggeddon Textron Scorpion Series – Scorpion 7. As usual, it is loaded with programmable RGB lights, 4800 CPI high resolution, world's most durable Huano switches and customizable buttons. It has extra side to back RGB light stripe compare to the other two.
Package Content & Design
Besides Textron Scorpion 7, there are user manual, extra teflon mouse feet and free Armaggeddon Scorpion mouse mat in the package. As usual, no CD driver there. Just download software driver from Armaggeddon Website will do.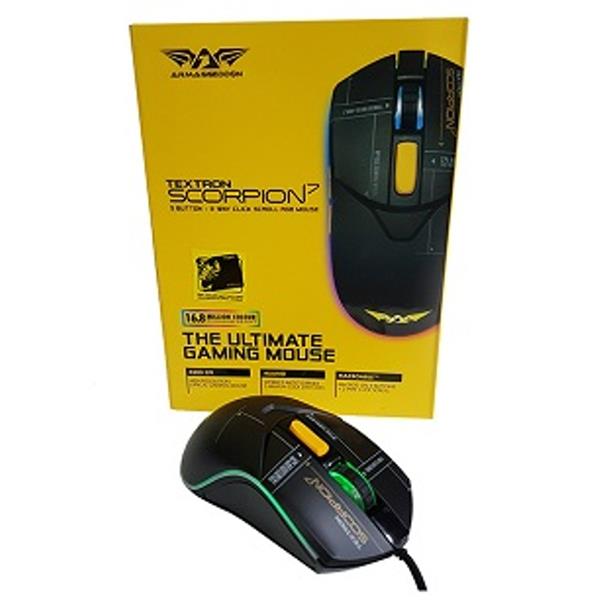 Ultra-durable
Armaggeddon Scorpion 7 is a medium and lightweight gaming mouse. Getting the same treatments on build quality like Scorpion 5 – sturdy matte UV plastic on top and slightly glossy for the rest of the black housing. Ergonomic is great for both hands. As usual, all 3 grips can be used depending on your hand size. Buttons including thumb buttons can be accessed easily as well. Finally, it has the same 1.8m ultra-durable braided cable with anti-interference magnet ring too. Do refer to rest of the photos for details. Don't forget to check out the side to back RGB light stripe too.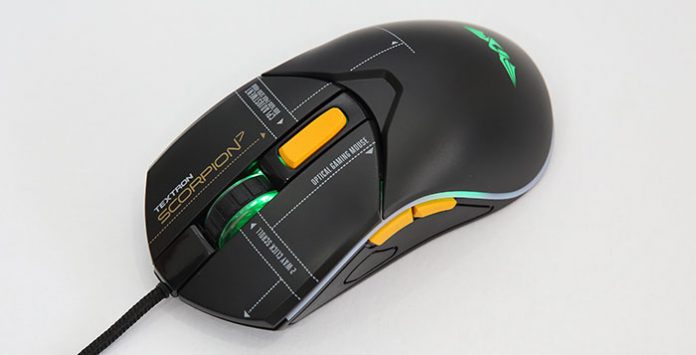 Software
Scorpion 7 software driver is basically the same as other Scorpion mouse. Therefore, I won't cover it here anymore. Do refer to previous reviews for that.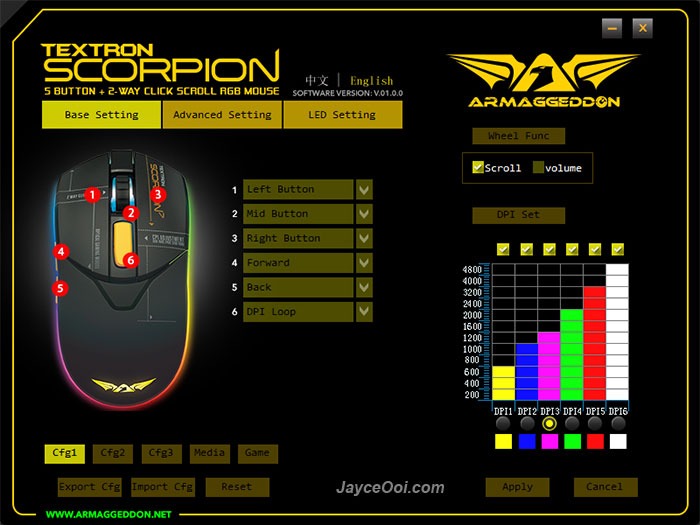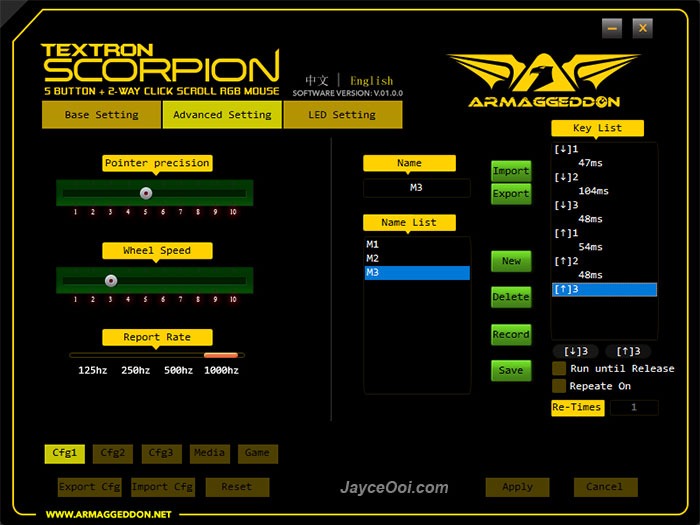 Performance Result
The custom 814 Armaggeddon optical sensor performance is decent. Working correctly on multiple surfaces including slightly shinny and reflective ones. All 3 Scorpion mouse's optical sensor is located at center of the mouse is a great touch. No new learning curve is needed at all. Thanks Armaggeddon for that. Again, the ergonomic is great for both hands as a medium and lightweight mouse. Left handed can't use thumb buttons though. Buttons are also clicky (and slightly loud too) and feedback is good too thanks to durable Huano switches. Scroll wheel is very light and fast for web browsing. Yet still able to provide precise scrolling for games. LED light on scroll wheel and sides are positive for sure as it let you know which CPI you are at now. Gamers will love it.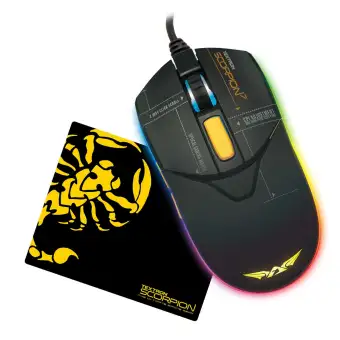 Advantages
Decent optical performance
Great ergonomic for comfortable grip
Adjustable CPI values
Customizable keys & LED lights
Stylish design
Limitations
Technical Specifications
SCORPION 7
5 button RGB Gaming Mouse
Save up to 8-macros with wheel scroll 2 ways + click scroll macro-able™
Armaggeddon 814 Optical software optimized gaming sensor
Features:
RGB Lights
:
Customizable 16.8 million colours
Resolution

:

On-the-fly adjustable CPI[by default]: 200-4800
Tracking speed:

up to 60 inches per second
Cord Length

:

Ultra-durable braided cable (1.5m)
Software

:

included for gamers customization downloadable from website
Accessories

:
Extra 1 set of high quality teflon footpads included