Cooler Master NotePal U2 Plus Cooling Fans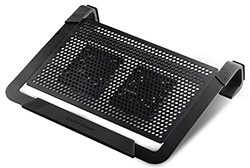 Cooler Master NotePal U2 Plus Cooling Fans
Target Your Laptop's Heat Zones with Two Moveable Cooling Fans. Slim and Lightweight AL. Pad that Matches Your Laptop and Ultrabook. Turns Into A Carry Case with included Safety Belt
NotePal U2 PLUS is the follow up to Cooler Master's popular NotePal U2 laptop cooling pad. Featuring an ultra slim profile and two adjustable cooling fans, NotePal U2 PLUS delivers both elegant aesthetics and high performance. Additional features include built-in cable management and the ability to stow away and secure your laptop, using the pad as a carrying case with the included safety strap.
MOVABLE FANS, TARGETED COOLING
Improve your system's performance by directing cool air to your laptop's specific heat zones with two adjustable fans.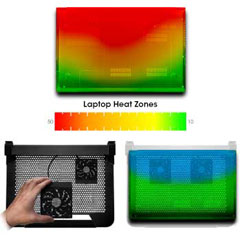 HIGH PERFORMANCE FANS
The fans on NotePal U2 PLUS have been upgraded to deliver greater airflow and increased stability.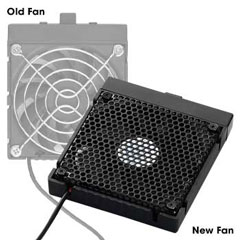 BUILT-IN CABLE MANAGEMENT
Loop excess cabling around the built-in pegs to ensure a nice, clean setup.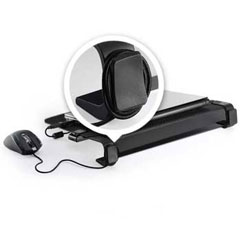 EXTRA FUNCTIONALITY
Take NotePal U2 PLUS with you by using it as a laptop carrying case with the included safety strap.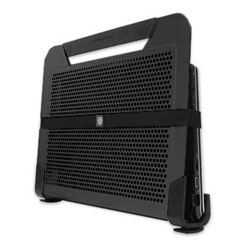 ADDITIONAL PRODUCT FEATURES
Technical Specifications
Model
:
R9-NBC-U2PK-GP
Color
:
Black / Silver
Materials
:
Aluminum, metal mesh, plastic, rubber 
Weight
:
0.65 kg (1.43 lbs) 
Dimension: (W/H/D)
:
346 x 282 x 60mm (13.6 X 11.1 x 2.4 inch) 
Fan Dimension: (W/H/D) :
80 x 80 x 10mm (3.2 x 3.2 x 0.4 inch) 
Fan Speed
:
2000 +- 10% RPM 
Fan Airflow
:
31 CFM (each fan) 
Fan Noise Level
:
21 dBA 
USB
:
USB 2.0/1.1 x 1 (for power input) 
Current Consumption
:
0.36A 
Compatibility
: 
Supports up to 17" laptops