Pay only P 329 a Month for 12 months.
Or pay only P 623 a Month for 6 months.
Installment promo is available for locally issued credit cards
Card holder must transact inside an Asianic store to avail of the installment
Features
The new vision of Maelstrom retains some key factors of others from Maelstrom Series: long lifetime bearing, 0.2mm high-density water micro channel & copper block, aluminum radiator, bionic LED breathing light on pump and 120PWM fans, especially the assembled fan of Maelstrom 240T features blue LED. All of these features have enabled Maelstrom 240T to have high performance, low noise, long lifespan and an aesthetic appearance.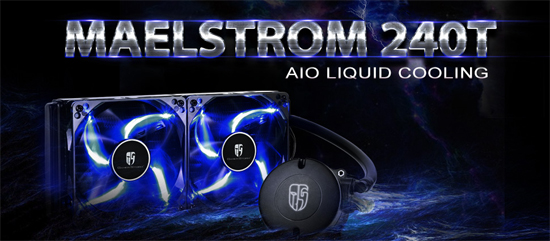 High performance pump with silent design to power the efficient liquid circulation.
Long lifetime zirconia ceramic bearing to make 120,000 hours running safely.
Big size copper base to transfer heat fastly.
High-quality EPDM rubber tube to offer a better liquid flow channel.
240mm aluminum fins array optimized for a lower fan speed and noise, also the standard mounting holes built-in easy to change new 120mm fan.
PWM function fan with blue LED light.
Compatible with all sockets of Intel &AMD processor, easy to install. 
Bionic LED breathing light lightening up while operating.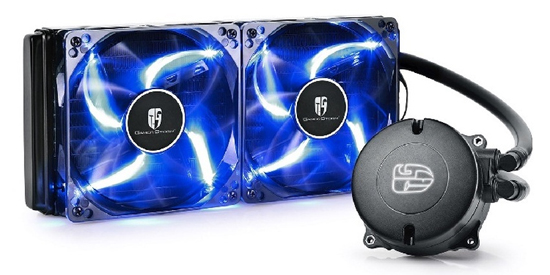 Long lifetime zirconia ceramic bearing to make 120,000 hours running safely, Bionic LED breathing light lightening up while operating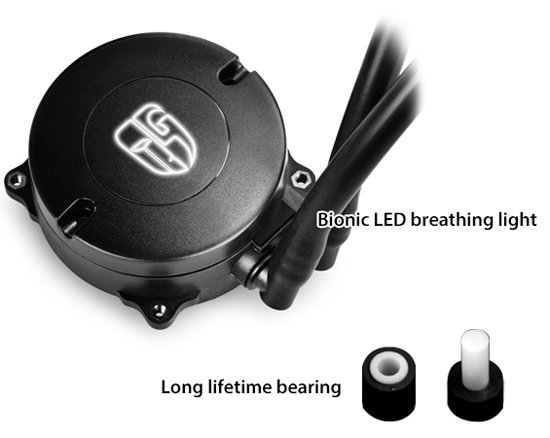 0.2mm high-density water micro channel & copper block to offer a highly efficient thermal conduct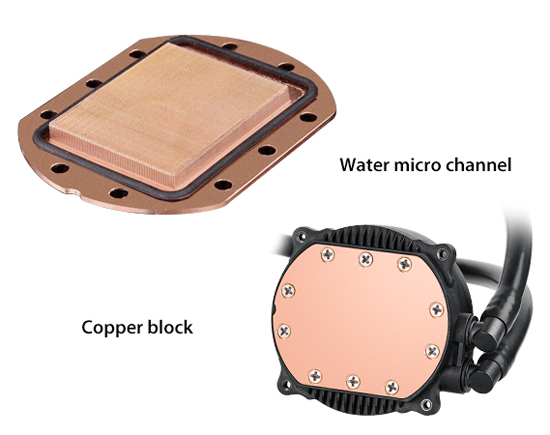 Aluminum fins design optimized for a lower fan speed and noise, also the standard mounting holes built-in easy to change new 120mm fan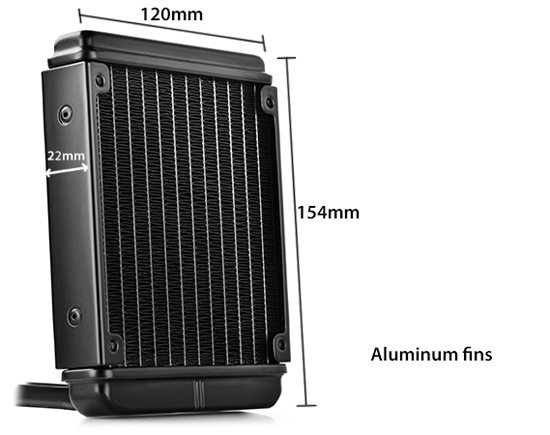 120mm PWM fan with blue LED LIGHT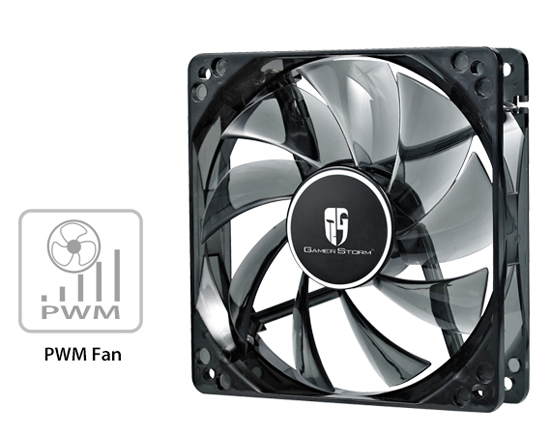 Universal solution, easy to install