The In Win G7 ATX Mid Tower case is a great choice for system builders and DIY enthusiasts with a great blend of performance, quality and features. Brushed aluminum design presents a clean-cut appearance, while a wealth of vents on side panels and top ensures sufficient air flow. Take advantage of the tool-less installation for ODDs and HDDs, ultra-long VGA card support to build your monstrous gaming rig, 2.5in. HDD position to accommodate the latest SSD technology, as well as the front USB 3.0 for lightning fast data transfer. A top loading 3.5in. or 2.5in. HDD EZ-Swap dock enables on-the-fly file exchange with your 3.5in. or 2.5in. bare drives.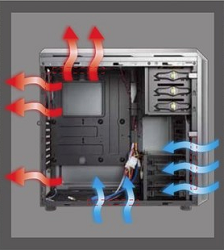 Excellent Cooling
With support for up to seven 120mm fans, the In Win G7 case ensures efficient ventilation and effective system cooling. The dual mode LED fan controller on top of the case offers you the capability to achieve optimized cooling and acoustics. Water cooling upgrade is possible and effortless with retention holes on the back.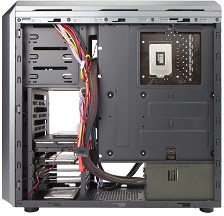 Cable Routing Space
A dedicated routing space helps organize and channel the cables to create less-clutter environment and better air flow.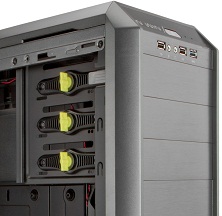 Tool-Free Design for Optical and Hard Drives
The tool-free design for ODDs and HDDs enables quick drive installation and removal. Dedicated SSD mount position is included.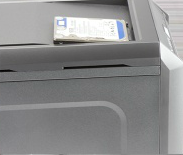 Top EZ-Swap Dock
An EZ Swap dock located on top of the chassis allows easy access to bare 2.5in./3.5in. SATA HDDs, without the hassle of opening the case or disconnecting the cables.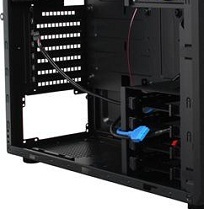 Bottom-Mounted PSU
The bottom-mounted PSU design increases the case stability and enables independent power supply cooling.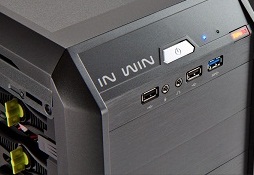 USB 3.0 I/O Panel
A USB 3.0, two USB 2.0 and two Hi-Def audio ports on the front panel enable handy connection to peripherals.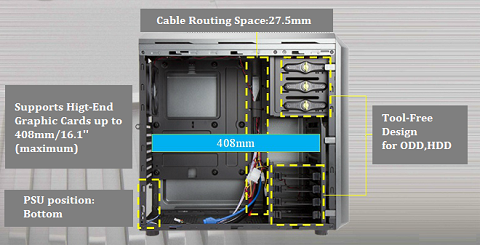 Case Size
Mid Tower
Material
0.6mm SECC Steel
Drive Bays
External 5.25" x 3
Internal 3.5" / 2.5" x 4, 2.5" x 2
M/B Form Factor
ATX / Micro-ATX
Power Supply
ATX 12V, PSII Size
I/O Expansion Slots
PCI-E / PCI / AGP Slot x 7 (Supports up to 408mm)
Top Port
3.5"/2.5" SATA HDD EZ-Swap x 1
Front Port
USB 3.0 x 1 (Internal Connector)
USB 2.0 x 2 
HD Audio
Fan Speed Controller
Thermal Solution
Supports up to Total 120mm Fan x 7 (Different Regions May Carry Different Specification)
Front - Supports up to 120mm x 2
Rear - Supports up to 120mm Fan x 1
Side - Supports up to 120mm Fan x 2
Top - Supports up to 120mm Fan x 1
Bottom - Supports up to 120mm Fan x 1
Water-Cooling Hole Ready
Dimensions
(H x W x D)
461 x 198 x 479mm (18.1" x 7.8" x 18.9")