IN WIN MANA 136 Diamond Fashion Design EZ-Swap ATX Steel Gaming Chasis (White)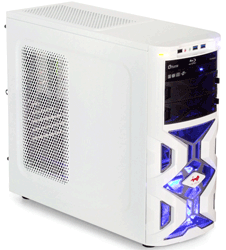 IN WIN MANA 136 Diamond Fashion Design EZ-Swap ATX Steel Gaming Chasis (White)
Diamond Fashion Design EZ-SWAP Steel SEEC ATX Mid Tower, USB 3.0 x 2, USB 2.0 X 1, HD / AC' 97 Audio Front Ports, Side Air duct, 3 External 5.25" Drive Bays, 6 (Supports SATA HDD EZ-Swap Module x2) Internal 3.5" Drive Bays. Excellent Thermal Solution, Tool-free design, Bottom-mounted PSU, Superior Cable Management Design, Support up to 11 drive bays. Color: White

Pay only P 616 a Month for 6 months.
Or pay only P 329 a Month for 12 months.
0% interest promo is available for locally issued credit cards
Card holder must transact inside an Asianic store to avail of the 0% promo
Features
The IN WIN MANA 136 mid tower in contrasting black and white color schemes stand out from the crowd with graceful functionality. The spacious interior provides ample space to accommodate your ATX motherboard, up to 11 devices and multiple, up to 29cm long high end graphics cards. Two pre-installed fans and support up to 7x 12cm fans keep your components cool and stable.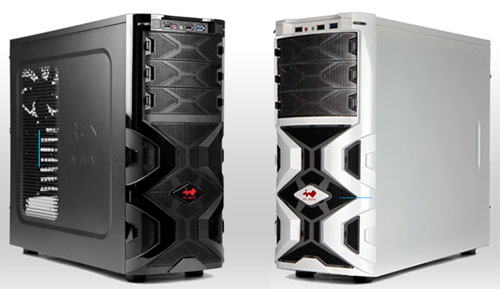 A wealth of features, including tool-less design, 2.5" HDD compatibility and SATA HDD EZ-Swap Module x2, cable management and CPU retaining hole guarantee the ultimate in ease of assembly, expandability and flexibility. The latest of USB 3.0 ports on the front panel brings data transfer to the next level with up to 5Gbps bandwidth





Superior Cooling Equipped with one front LED fan and one rear fan as well as a number of vent meshes on front, side and top panel, the IN WIN MANA136 WHITE mid tower provides efficient ventilation and effective system cooling. You can install up to seven 120mm fans for enhanced cooling performance.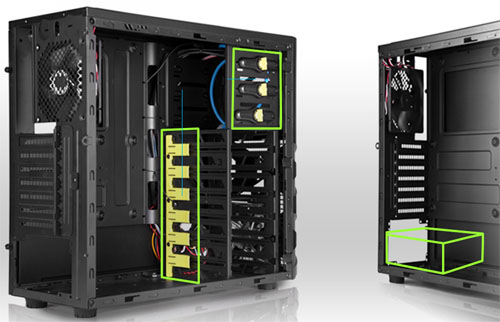 Flexible Drive Cages The IN WIN MANA136 supports 5.25", 3.5" and 2.5" devices up to 11. Advanced tool-free installation design for 5.25" and 3.5" devices and two SATA HDD EZ-Swap modules will provide you flexibility and convenience.
Cable Management System The cable management holes inside the chassis channel and organize the cable for a crisp, tangle-free inner system and better air circulation.
Anti-Dust Filters Removable anti-dust filters are located on the front fan and under the PSU to keep the dust out and provide easy clean up.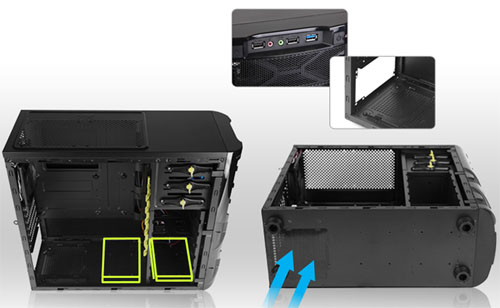 Front USB 3.0 Ports Two USB 3.0 ports, one USB 2.0 port and audio & mic ports on the front panel allow easy connection to a rich variety of peripherals.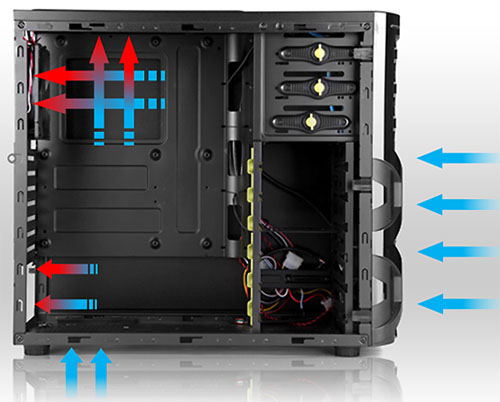 Technical Specifications
Material
SECC Steel
External Drive Bay
5.25" x 3
Internal Drive Bay
3.5" x 6 (Supports SATA HDD EZ-Swap Module x2)
2.5" x 2
M/B Form Factor
Standard ATX (12" x 9.6"), Micro ATX (9.6" x 9.6")
Power Supply
ATX 12V, PSII Size
I/O Port
USB 3.0 x 2, USB 2.0 X 1
HD/AC' 97 Audio
I/O Expansion Slot
PCI-E/PCI/AGP Slot x 7
Thermal Solution
▪ 12cm LED Front Fan x 1 (Maximum Supports 12cm Front Fan x 2 )
▪ 12cm Rear Fan x 1
▪ 12cm Top Fan x 2 (Optional)
▪ 12cm Side Fan x 2 (Optional)
▪ Water-Cooling Hole Ready
Dimension (HxWxD)
432 x 190 x 495mm
17" x 7.5" x 19.5"