LG 22MK430H-B 21.5-inch FHD IPS Monitor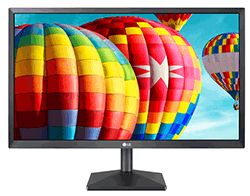 LG 22MK430H-B 21.5-inch FHD IPS Monitor
21.5-inch IPS (1920x1080) Full HD, AMD FreeSync™, Dynamic Action Sync, Black Stabilizer, OnScreen Control, Wall mount

Pay only P 658 a Month for 12 months.
Or pay only P 1,246 a Month for 6 months.
Installment promo is available for locally issued credit cards
Card holder must transact inside an Asianic store to avail of the installment
High Definition with Accurate Color
1080p Full HD resolution with IPS delivers brilliant images that pop with vibrant detail from any viewing angle.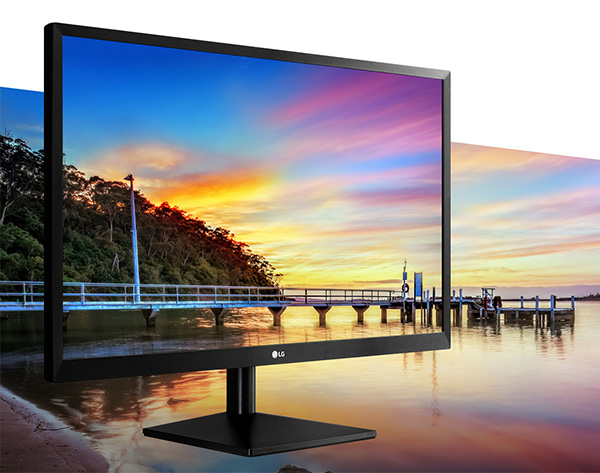 Clearer, Smoother Image
AMD FreeSync™ Technology and a dynamic refresh rate of 75Hz virtually eliminates screen tearing and stuttering to bring you seamless, fluid movement during high-res, fast-paced games.

React Faster to The Action
Dynamic Action Sync mode allows you to instantly react to your opponents and attack them without any display lag. It synchronizes your senses with real-time scenes in fast-paced games by minimizing input lag.

Enemies Have Nowhere to Hide
Black Stabilizer gives you full visual clarity, even in games where you spend a lot of time in the dark. It synchronizes and brightens the darkest areas, so that you can find enemies hiding in the shadows and shoot first.

Easier User Interface
OnScreen Control is simple and intuitive. You can customize your display options with a few simple clicks.

Convenient and Flexible
Mount the monitor to suit your work or entertainment set up.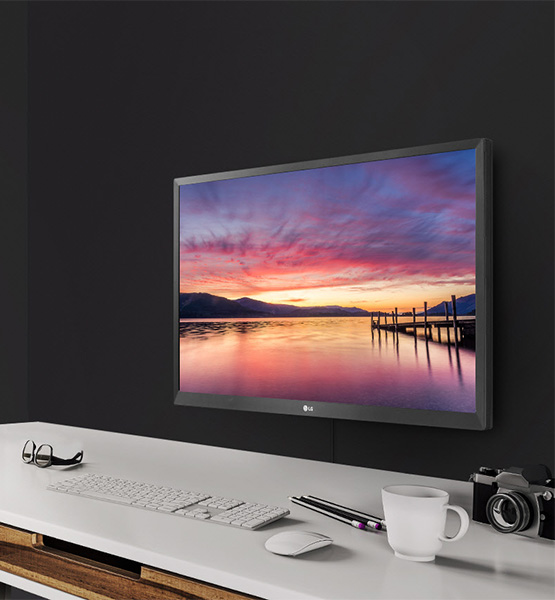 Technical Specifications
Basic
Color Gamut (CIE1931)
:
72% (CIE1931)
Color Depth(Number of Colors)
:
16.7M colors
Resolution
:
1920 x 1080
Brightness(Typ.)
:
250cd/m2
Contrast Ratio(Original)
:
1000:1 (Typ.)
Response Time_Typ.(on/off)
:
5ms
Viewing Angle(CR≥10)
:
178/178(CR≥10)
Surface Treatment
:
Anti glare ,3H
Special Feature
Picture - Picture Mode
:
Custom, Reader, Color Weakness, Photo, Cinema, Game
Picture - Original Ratio
:
Wide/Original
Picture - Super Resolution+
:
Yes
Picture - Black Level
:
Yes
Color - Gamma Control
:
Yes
Color - Color Temperature
:
Yes
Color - R/G/B Color Control
:
Yes
Gaming - Adaptive Sync
:
YES(FreesyncTM)
Gaming - Black Stabilizer
:
Yes
Gaming - DAS Mode
:
Yes
Gaming - Crosshair
:
Yes
Gaming - Response Time Control
:
Yes
Smart Energy Saving
:
Yes
Automatic Standby
:
Yes
HDCP(Digital Port Only)
:
YES(Ver 1.4)
Auto Adjustment(D-sub Only)
:
Yes
On Screen Control
:
YES(2.0)
Input / Output
Power
Input
;
100-240Vac, 50/60Hz
Input/Output
:
19V/1.3A
Sleep Mode(Max)
:
0.3W
DC Off (Max)
:
0.3W Under
OSD
Languange - Country
:
English, Germanic, French, Spanish, Italian, Swedish, Finnish, Portuguese,
Polish, Russian, Greek, Chinese, Japanese, Korean, Ukrainian, 
Portuguese(brazil), Hindi,Traditional Chines 
Number of Language
:
18
Stand
Tilt (Angle)
:
Yes / -5º (front) ~ 20º(rear)
Standard
Dimension( WxDxH)(mm)
Set (with Stand)
:
509.6 x 181.9 x 395.8
Set (without Stand)
:
509.6 x 38.5 x 305.7
Box Dimension
:
640 x 365 x 124
Weight(Kg)
Set (with Stand)
:
2.8kg
Set (without Stand)
:
2.5kg
Shipping Weight
:
3.8kg
Accessory
Stand Body, Stand Base
:
Yes
Others
:
CD, Manual, ESG