LG 25UM58-P 25-inch IPS Ultrawide FHD Monitor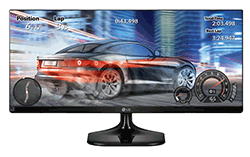 LG 25UM58-P 25-inch IPS Ultrawide FHD Monitor
25-inch UltraWide™ FHD 2560x1080 IPS Display, sRGB Over 99%, Game Mode, Black Stabilizer, Dynamic Action Sync

Pay only P 1,205 a Month for 12 months.
Or pay only P 2,282 a Month for 6 months.
Installment promo is available for locally issued credit cards
Card holder must transact inside an Asianic store to avail of the installment
21:9 UltraWide™ FHD on IPS Display
21:9 UltraWide™ FHD (2560*1080) display offers visual comfort and ensures your best viewing pleasure. There is no color shift or no distortion of color at all.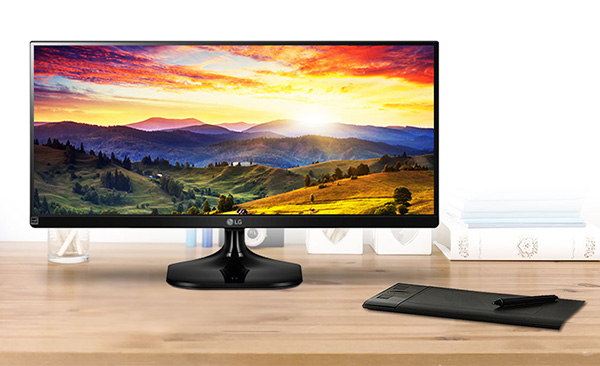 Fully Geared Up with Winning Feature
Black Stabilizer is especially useful to detect objects including enemies that are hiding in dark areas. Dynamic Action Sync allows you to attack enemies faster with less lag time.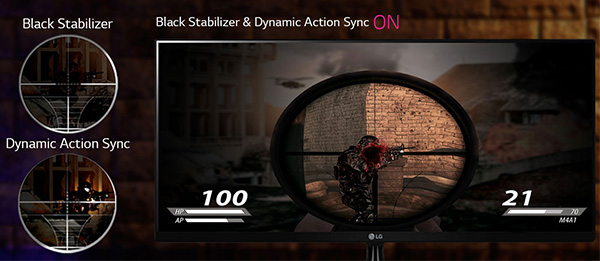 sRGB over 99%
An immersive work environment is ensured through realistic color expression thanks to sRGB over 99 percent and the IPS display.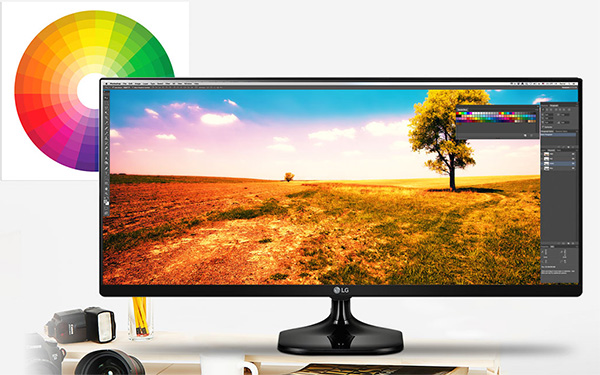 Up-scaled Work Efficiency
Screen Split and PIP Mode bring you to be the real multi-tasker.
Exceptional Usability
OnScreen Control and My Display Presets allow you to easily customize monitor settings with a few clicks of a mouse.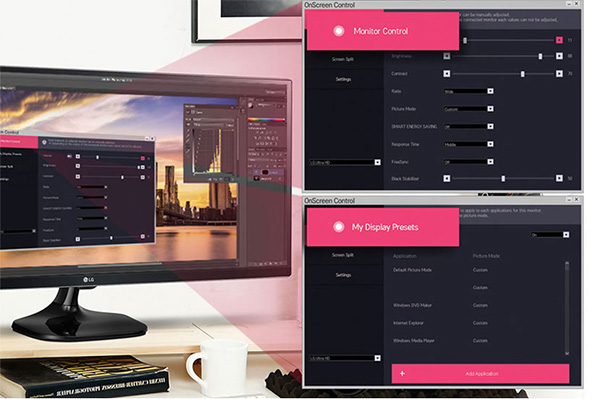 Technical Specifications
Basic
Color Gamut (CIE1931)
:
sRGB over 99% (CIE1931)
Color Depth(Number of Colors)
:
16.7M colors
Resolution
:
2560 x 1080
Brightness(Typ.)
:
250cd/m2
Contrast Ratio(Original)
:
1000:1
Response Time_Typ.(on/off)
:
14ms
Viewing Angle(CR≥10)
:
178/178(CR≥10)
Special Feature
Special Feature
Picture Mode
Custom, Reader1, Reader2, Photo, CINEMA, Color Weakness
Ratio
Wide, Original
PIP
No (PIP mode in Screen Split)
PBP
No
DDC/CI
Yes
HDCP
Yes
Key Lock
Yes
Response Time Control
Yes
Quick Charge
No
FreeSync
No
Game Mode
Yes
DAS Mode
Yes
Black Stabilizer
Yes
Flicker safe
Yes
Smart Energy Saving
Yes
Automatic Standby
Yes
Reader Mode
Yes (Picture Mode)
Six Axis Control
Yes
SUPER + Resolution
No
Color Calibrated
Yes
H/W Calibration (True Color Finder)
No
Dual Controller
Yes
Screen split2.0 (in OSC)
Yes
My Display Preset (in OSC)
Yes
OnScreen Control (OSC)
Yes
Dual EDID (H/W)
No
One Click Stand Set-up
No
Jack Input / Output
Power
Input
;
100-240Vac, 50/60Hz
Sleep Mode
:
Under 0.3W
DC Off (Max.)
:
Under 0.3W
Stand
Tilt (Angle)
:
Yes / -5º (front) ~ 20º(rear)
Standard