Pay only P 2,156 a Month for 12 months.
Or pay only P 4,083 a Month for 6 months.
Installment promo is available for locally issued credit cards
Card holder must transact inside an Asianic store to avail of the installment
Geared Up for Victory
LG UltraGear™ is the powerful gaming display gear integrated with the hi-performing functions which can respond to any blockbuster games.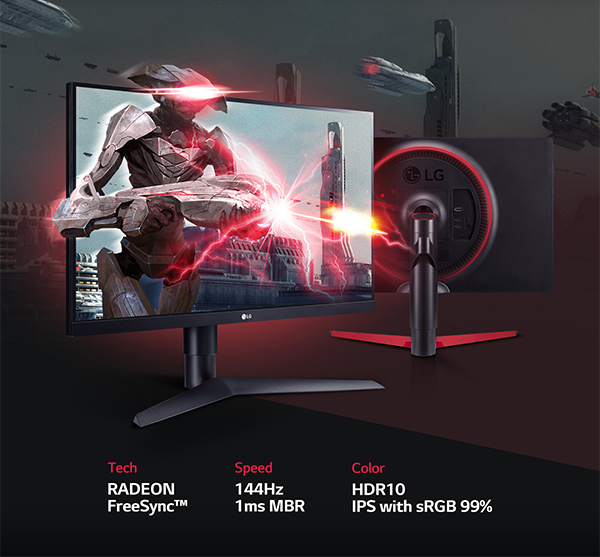 Clearer, Smoother and Faster
With AMD RADEON FreeSync™ technology, gamers can experience seamless, fluid movement in hi-resolution and fast-paced games. It virtually eliminates screen tearing and stuttering.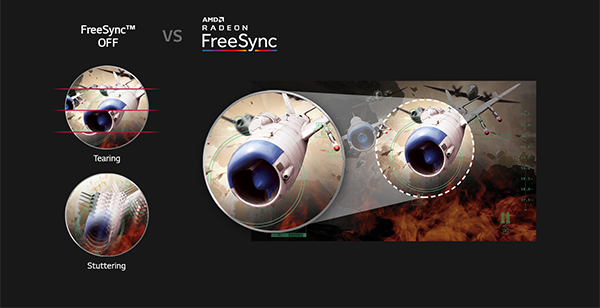 Greater Clarity, More Realistic
This monitor is compatible with HDR10 to represent details in bright and dark parts of high dynamic range contents. So gamers will enjoy punchier brightness and highlights with deeper shadows and silhouettes.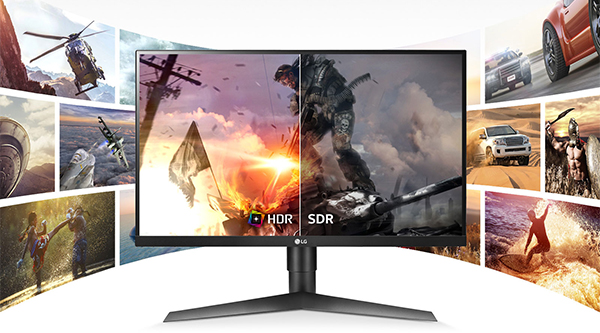 Feel Actual Combat with True Color
IPS display with 99% of the sRGB has outstanding color accuracy. It provides wider viewing angle, so it reproduces even more vivid scenes on the battlefield, as flames generated by explosions contrast.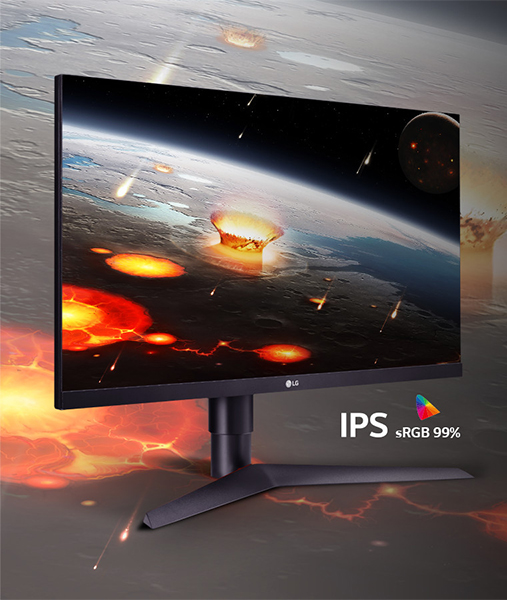 Fluid Gaming Motion
With a 144Hz refresh rate and 1m MBR*, objects are rendered clearly for smoother gameplay and an almost surreal visual fluidity. The most dynamic and fast-paced objects amidst all the action can give gamers a competitive edge.

React Faster to Opponents
Minimize input lag with Dynamic Action Sync so gamers can catch every single moment in real-time.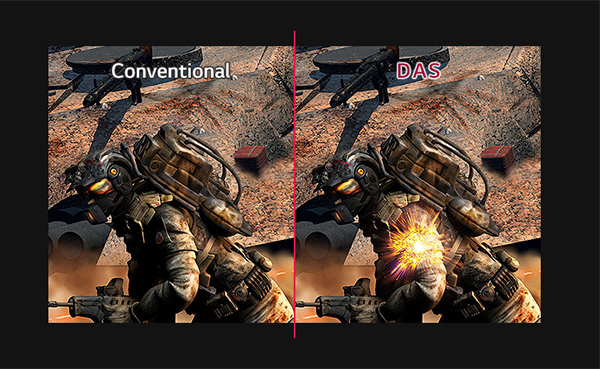 Attack First in Dark
Gamers can avoid snipers hiding in the darkest places and quickly escape situations when the flash explodes.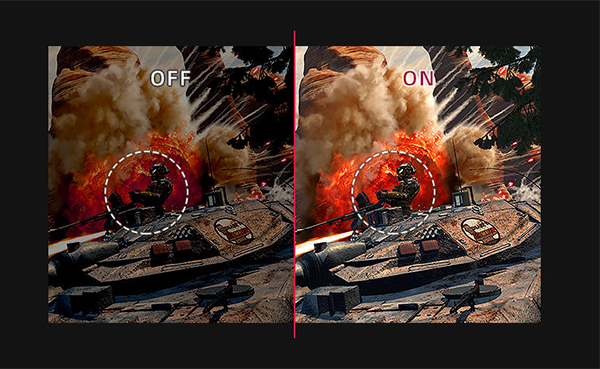 Better Aim
Target point is fixed in the center to enhance shooting accuracy.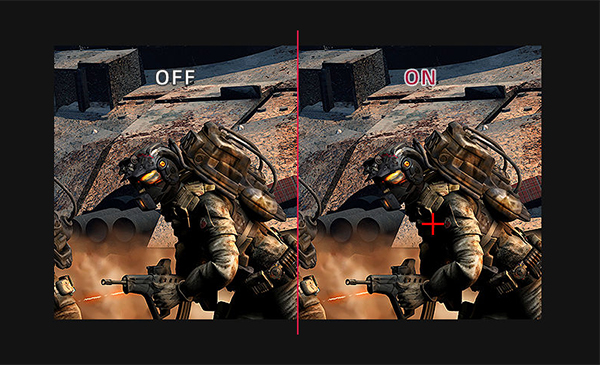 Better Gaming Ergonomics
It's 3-side virtually borderless design and the base can be adjusted to change the tilt, height and pivot of the monitor to help you play game more comfortable.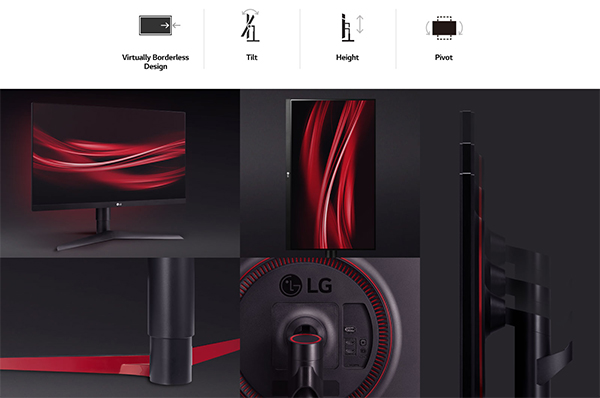 Technical Specifications
Features
Size(inch)
:
27" Flat
Color Gamut (CIE1931)
:
sRGB 99%
Color Depth(Number of Colors)
:
16.7M colors
Resolution
:
1920x1080
Contrast Ratio
:
1000:1
Response Time(GTG)
:
5ms GTG
Viewing Angle(CR≥10)
:
178/168
Brightness
:
400cd (typ) / 320cd (Min)
Special Feature
Picture Mode
:
Custom, Reader, Photo, Cinema, Color Weakness, FPS Game 1, 
FPS Game 2, RTS Game, Custom (Game)
FreeSync™
:
RADEON FreeSync™
Color Calibrated
:
Yes
Smart Energy Saving
:
Yes
On-Screen Control
:
Yes
1ms Motion Blur Reduction
:
Yes
Black Stabilizer
:
Yes
3-Side Virtually Borderless Design
:
Yes
Power
Input
;
100-240Vac, 50/60Hz
Sleep Mode
:
less than 0.3W
DC Off
:
less than 0.3W
Sound
Speaker
:
No Built-in Speaker
Mechanical
Display Position Adjustments
:
Tilt -5° (front) ~ 35° (rear)
One Click Stand Set-up
:
Yes 
Wall Mount size
:
100 x 100
Dimension( WxDxH)(mm)
Set (with Stand)
:
24.2 x 22.6 x 10.8 inch
Set (without Stand)
:
24.2 x 14.4 x 1.8 inch
Box Dimension
:
27.4 x 20.9 x 7.8 inch
Weight(Kg)
Set (with Stand)
:
14.1 lbs
Set (without Stand)
:
9.9 lbs
Shipping Weight
:
18.8 lbs