Pay only P 658 a Month for 12 months.
Or pay only P 1,246 a Month for 6 months.
Installment promo is available for locally issued credit cards
Card holder must transact inside an Asianic store to avail of the installment
It's the Windows you know, only better
Familiar and better than ever
Windows 10 is familiar and easy to use, with lots of similarities to Windows 7 including the Start menu. It starts up and resumes fast, has more built-in security to help keep you safe, and is designed to work with software and hardware you already have.
This combines the strengths of Windows 8 with Windows 7.-Windows Insider
Millions of people are already using Windows 10
The Windows Insider Program is a global community of fans who love Windows and want to help make it better. Insiders see the operating system in its earliest stages, and play a role in shaping it. Their feedback has contributed to the best Windows ever.
It's how doing gets done
Make the web work the way you do
Microsoft Edge lets you move quickly from browsing to doing. Write1 or type notes directly on webpages and share them with others, read online articles free of distraction, and save your favorite reads for convenient access later.



Multi-doing helps you get to "done" faster
Get to done faster by better managing your desktop. Snap up to four things on one screen at the same time and create virtual desktops whenever you need more space or want to group things by project, like Office apps for work and games for play.
This Windows will definitely blow the other Windows versions out of the water.---Windows Insider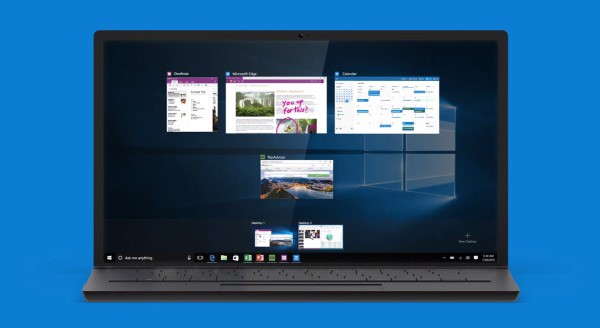 Flexibility to work how you want
The new Windows Store is the one place for all your favorites
Introducing the new Windows Store, a unified shopping experience across every Windows 10 device. Browse the store on your PC, tablet, or phone and easily download great free and paid digital content including apps, games, music, movies, and TV shows.2


Xbox is coming to Windows
The biggest Xbox franchises and the best of Xbox Live are coming to Windows 10. Start recording gameplay in seconds, compete against console players, and stream games from your Xbox One to any Windows 10 PC in your home.3



The best screen is always the one you're on
Windows 10 enables your apps to look and work great in all modes, on all touch PCs and tablets.5
Introducing the first smartphone with PC-like powerConnect to a monitor, mouse, and keyboard to use your Windows 10 phone like a PC for getting things done or project to a larger-screen for big-time entertainment.6

Note: Continuum for phones will be available on select new premium phones coming soon.

It's the most personal Windows yet
Interact with your device however you want
Touch, type, write, or speak: the choice is yours so you can use whatever works best for what you're doing. 7
Touch Do things like write on a webpage, swipe through your photos, and snap apps into place.
Type When you need to get more done, use your keyboard or the touch keyboard on devices with touch.
Write Use a pen to draw naturally, or add notes to files, sign documents, or play around with art apps.
Speak Chat with friends and family on Skype.8



Windows is uniquely yours
Any device can carry your content, but only Windows gives you a truly personal experience. With Windows Hello, your device authenticates and recognizes you based on your presence, providing extra security, convenience, and even a friendly hello.9

Note: Windows Hello will be available on select new devices coming soon.

Windows 10 Home and Pro Comparison