Orico DPT-HDV3 DisplayPort to HDMI+DVI+VGA Adapter (3 in 1 )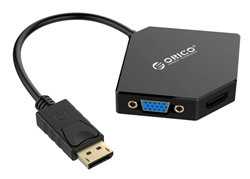 Orico DPT-HDV3 DisplayPort to HDMI+DVI+VGA Adapter (3 in 1 )
Resolution at1920 x 1080P, Input using DisplayPort, Output with VGA + DVI + HDMI, Lengthat 170 mm (6.7 inch), No Driver Needed, Compatible with TV, LCD Display, Projector, etc. System Supported Win XP / 7 / 8 / Vista, Mac OS
Features
3-in-1 Solution
Connect your computer with a DisplayPort to VGA, DVI, or HDMI display.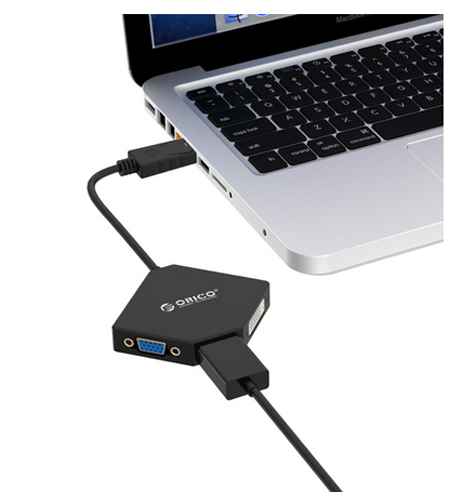 High Resolution, Clearer Picture
Support resolution up to 1920 x 1080, bringing you clearer picture and better sight.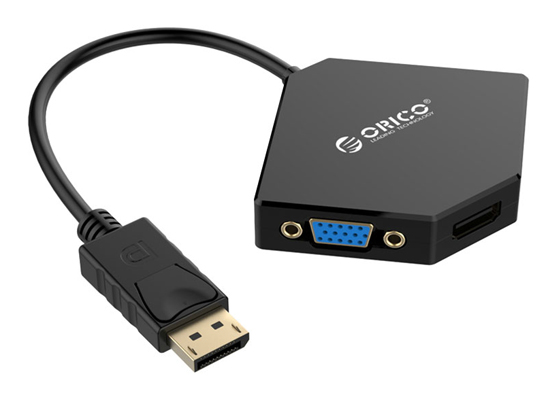 Compact and Lightweight
Carry it everywhere as you need, whether at home, the office or outside.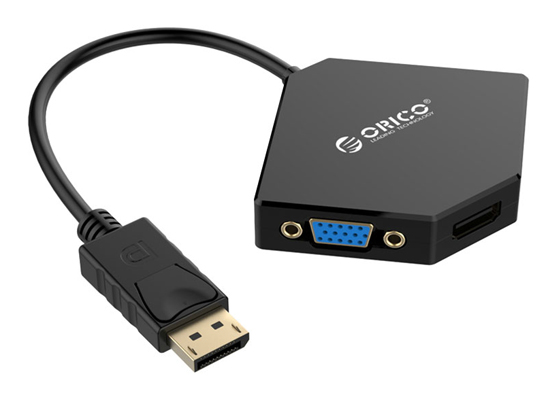 Easy to Use
Plug and play, no any driver needed, easy your life.
Widely Compatible
Compatible with Mac OS, Win 7 / 8 / Vista, work with HDTV, LCD display, projector, monitor, etc.
Technical Specifications
Resolution

:               1920 x 1080P
Input

:                       DisplayPort
Output

:                    VGA + DVI + HDMI
Length

:                    170 mm (6.7 inch)
Driver

:                      No Driver Needed
Compatible Devices

: TV, LCD Display, Projector, etc.
System Supported

:   Win XP / 7 / 8 / Vista, Mac OS, etc.