Orico IPC-2A4U 2 Outlet Surge Protector with 4 USB Super Charging Port Travel Power Strip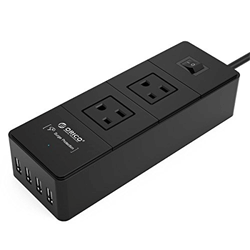 Orico IPC-2A4U 2 Outlet Surge Protector with 4 USB Super Charging Port Travel Power Strip
Lightweight and compact designed, this power strip is easy to carry or neatly placed on desk; It is your ideal solution for power supply, 2 AC Outlets,1700 joule Surge Protector Energy supplies complete protection with a total power output of 1250W, 4 USB Super Charging Ports with a MAX power output of 20W;It detects your devices to deliver the fastest possible charge speed up to 2.4 amps per port, Its built-in 5 Ft. power cord enables connection to a distant wall outlet, mini size saves space efficiently
Features
Convenient, Compact Design for Worry-Free Portable Use
Hotel rooms, airport terminals, and coffee shops never seem to have enough power outlets to handle all your devices at once. With the ORICO Mini Surge Protector you no longer have to choose what to charge first.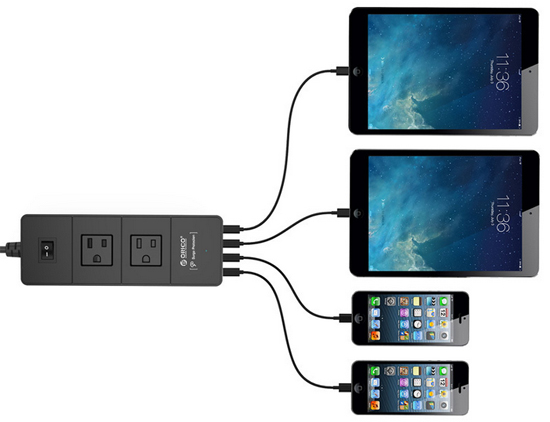 Your Safeguard - Surge Protector
With ORICO 2 outlet surge protector, your PCs, peripheral devices and all electronics are under versatile protection against power fluctuations and electromagnetic line noise. It boosts 1700 joule energy rating provides standard protection for your basic electronic devices, with a total power output of 1250W.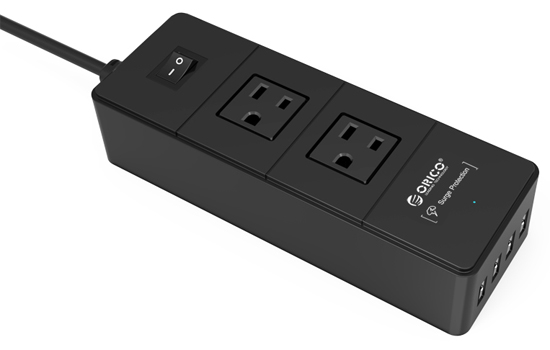 4 USB Super Charger Let You Charge More Devices Easily
This surge protector features 4 Super Charging USB ports with a max power output of 20W, so you can easily charge your cellphone along with other USB devices. Its integrated intelligence charging technology enables the charger to deliver the fastest possible charge speed up to 2.4 amps per port.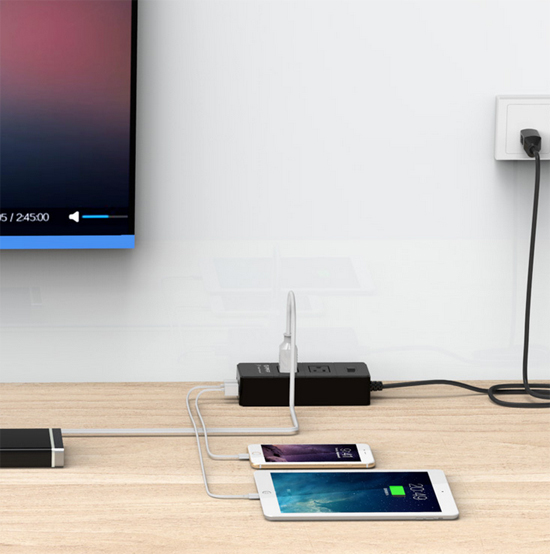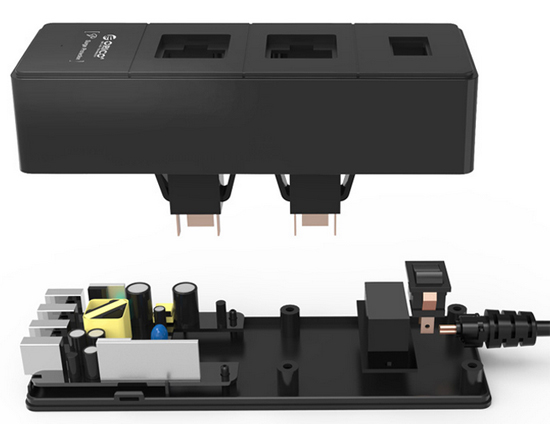 Technical Specifications:
AC Outlets : 2 Surge Protector
USB Outlet: 4 Intelligent Super Charging Port
Cord Length: 5 Feet
Output Watt Capacity: 1250 Watts
AC Suppression Joule Rating: 1700 joule
Color: Black
Unit Dimensions: 173*62*40mm