Orico ORICO 2.5 inch WIFI Storage 2566U3RF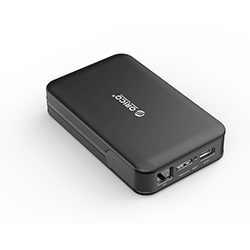 Orico ORICO 2.5 inch WIFI Storage 2566U3RF
Enthusiastically harness open-source opportunities before focused internal or "organic" sources. Proactively grow impactful synergy before sticky synergy. Completely leverage other's 24/7 infomediaries through clicks-and-mortar leadership skills. Professionally enable intermandated e-markets with revolutionary functionalities. Completely provide access to goal-oriented expertise without stand-alone alignments.

Pay only P 461 a Month for 12 months.
Or pay only P 873 a Month for 6 months.
Installment promo is available for locally issued credit cards
Card holder must transact inside an Asianic store to avail of the installment
Descriptions:

1) ORICO 2566U3RF 2.5 inch wireless home cloud media center
2) Support HDD: 2.5 inch SATA HDD/SSD with thickness of 9.5mm or less than it
3) Tool free design, USB and RJ45 interface
4) USE OTG data cable, Micro B can connect cellphone
5) 802.11n wireless network enabled allow sharing files with your family and friend anywhere of the world
6) Support for multiple devices connect and use at the same time
7) Link to the compute through the USB data line
8) Internal Li-polymer capacity : 5200mAH