ProBox HDJ-SU3 Aluminum 2.5" USB 3.0 SATA HDD Enclosure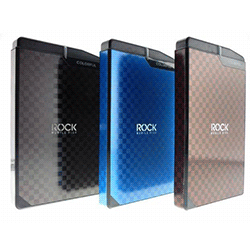 ProBox HDJ-SU3 Aluminum 2.5" USB 3.0 SATA HDD Enclosure
ProBox HDJ-SU3 Aluminum 2.5" USB 3.0 SATA HDD Enclosure with Leather Case
Free : Leather Storage Case
Save it. Store it. Back up your important data into your external hard drive with a simple push of a button.
Compact size that easily slips into a purse or briefcase
An ultra-stylish and compact storage solution for the mobile professional, the HJ series deliver great aluminum design and the convenience of multiple connections.
Super Speed USB 3.0
The full-duplex data transfers capability allows the sending and receiving of data (at the same time) at 10 times faster than an equivalent card of USB 2.0 Standard. The maximum speed of USB 3.0 is 5Gbps, which enables the data transfer up to 25GB within a minute. All HDJ series are hot-swappable and plug and play function.
Interface: USB 3.0
Transfer rate: USB 3.0 Super speed : Up to 5Gbps Color Black / Brown / Blue
Case Material: Aluminum
Dimensions: 126 x 78 x 13.6mm
System Requirements: Windows XP / Windows Vista(32/64 bit) / Windows 7 / Windows 8 / Windows 10 (for PC version only)
Macintosh 10.3x or later
Power: USB bus powered
***********************************************************
Please note: hard drive is not included.
***********************************************************