Probox Smart Drive HDK-SU3 Enclosure with Leather Case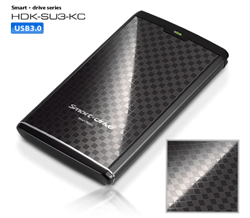 Probox Smart Drive HDK-SU3 Enclosure with Leather Case
Easy to set up with plug & play simplicity, Power status & access LED indicator, Aesthetically pleasing & high-quality aluminum, Ultra�thin and lightweight for true portability, Support USB transfer speeds of low speed (1.5Mbps), full speed (12Mbps), High Speed (480Mbps), Super Speed (5Gbps)
Features
Easy to set up with plug & play simplicity

Power status & access LED indicator

Aesthetically pleasing & high-quality aluminum

Ultra—thin and lightweight for true portability

Support USB transfer speeds of low speed (1.5Mbps), full speed (12Mbps), High Speed (480Mbps), Super Speed (5Gbps)
Features at a Glance
Leather Storage Case
Save it. Store it. Back up your important data into your external hard drive with a simple push of a button.
Compact size that easily slips into a purse or briefcase
Super Speed USB 3.00
The full-duplex data transfers capability allows the sending and receiving of data (at the same time) at 10 times faster than an equivalent card of USB 2.0 Standard. The maximum speed of USB 3.0 is 5Gbps, which enables the data transfer up to 25GB within a minute. All HDG series are hot-swappable and plug and play function.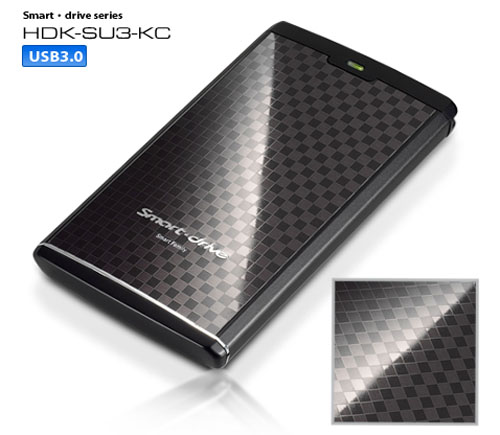 Technical Specifications
| | |
| --- | --- |
| Model | HDK-SU3 |
| Interface | USB 3.0 |
| Transfer Rate | USB 3.0 up to Super speed : Up to 5Gbps |
| Color | Black |
| Case Material | Aluminum |
| Dimension | 130(D) x 79(W) x 15(H) mm |
| Power | USB bus powered |
| System Requirements | Windows XP / Windows Vista(32/64 bit) / Windows 7 / Windows 8 (for PC version only) / Macintosh 10.3x or later |
| Cable | USB 3.0 Cable Included |
| Warranty | 1 Year Standard Parts and Labor |