Probox HFD1-SU3S2 USB 3.0 4 Bay Docking Station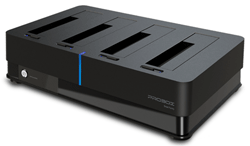 Probox HFD1-SU3S2 USB 3.0 4 Bay Docking Station
Individual bay slot design supports up to 4 different brand / capacity / model / form factor HDD running concurrently. Individual power controller for each dock. Support Single SATA HDD capacity up to 3TB (OS must support GPT to use value over 2TB) Smart Connect supports USB3.0/2.0 or e-SATA Interface auto selection, Smart Power sync function supports PC and Toshiba REGZA TV

Pay only P 916 a Month for 6 months.
Or pay only P 490 a Month for 12 months.
0% interest promo is available for locally issued credit cards
Card holder must transact inside an Asianic store to avail of the 0% promo
Features
Support both 2.5"& 3.5" HDD form factor
Bay slot was designed to install either 2.5" or 3.5" HDD. It is compatible with most of the HDDs in the market.
Individual power controller for each dock
Users can install or removing a single disk without interrupting the remaining HDDs (only available via e-SATA connection)
Power SYNC
Smart Power sync function supports PC and Toshiba REGZA TV. (Device will hibernate automatically in 10 seconds after PC / TV shuts down)
DIFFERENT BRAND / CAPACITY / MODEL / SIZE
Individual bay slot design supports up to 4 different  brand / capacity / model / form factor HDD running concurrently.
Super Fast
Install and remove.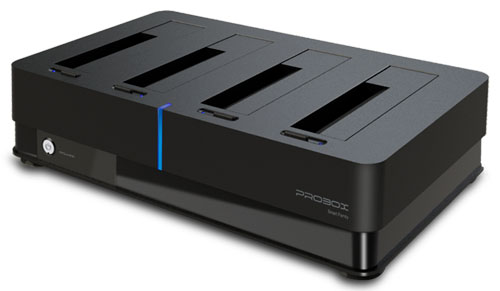 Technical Specifications
Descriptions

4 - BAY Single Mode Docking

Interface
USB 3.0 / e-SATA
Data Transfer Rate
USB 3.0 up to 5.0 Gbps
e-SATA up to 3.0Gbps
Maximum HDD size
Single SATA HDD capacity up to 4TB

(OS must support GPT to use value over 2TB.)

Multi-funtion LED displays
Power ON / Sleep mode
HDD Status

Color

black

Case Material

Plastic parts

 

2.5"(9.5 or 12.5mm) / 3.5" HDD

3.5" SATA I / II / III HDD

*SATA III at 3.0 Gbps SATA II speed.

(Supports 4 HDDs of different brand, capacity & model.)

Operation Environment
Temperature 0~40 ℃
Humidity 5%~95%
Dimensions
238.8 (W) X 139 (H) X 58.5 (D) mm
Weight
Net weight : 0.56 Kgs / Unit
System Requirements
Windows XP / Vista (32bit/64bit) / Windows 7 (32bit/64bit) / Windows 8 (32bit/64bit)
 
(with MBR enabled, supports total capacity up to 2TB )
 
Windows XP / Vista (32bit/64bit) / Windows 7 (32bit/64bit) / Windows 8 (32bit/64bit)
 
(with GPT enabled, supports total capacity more than 2TB)
 
Mac OS X 10.8 or later
Power adapter
AC 100~240V
DC output: +12V/5A
 
Accessories Included
e-SATA cable(Black color) X1
 
USB 3.0 cable(Black color) X1
 
Power cord X1
 
External Power Adaptor x1
 
Quick Installation Guide X1