Razer Naga Trinity Modular MOBA/MMO gaming mouse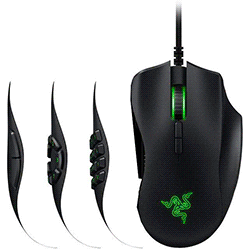 Razer Naga Trinity Modular MOBA/MMO gaming mouse
POWER OVERWHELMING Experience the power of total control in your hand, no matter what game you play. Designed to provide you that edge you need in MOBA/MMO gameplay, the Razer Naga Trinity lets you configure your mouse for everything from weapons to build customizations so you'll always be ahead of the competition.

Pay only P 508 a Month for 12 months.
Or pay only P 962 a Month for 6 months.
Installment promo is available for locally issued credit cards
Card holder must transact inside an Asianic store to avail of the installment

Questions? message us on our Viber or facebook page! Just scan here