Razer Naga X Ergonomic MMO Gaming Mouse with 16 buttons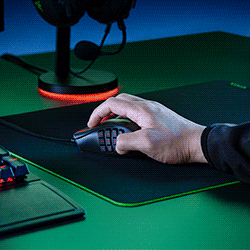 Razer Naga X Ergonomic MMO Gaming Mouse with 16 buttons
MADE TO RAID Whether you're a tank, healer or DPS, always be ready to raid with the Razer Naga X—an ergonomic MMO gaming mouse with 16 programmable buttons. Made lighter and armed with other best-in-slot features, it's time you got geared up to top the logs.

Pay only P 376 a Month for 12 months.
Or pay only P 712 a Month for 6 months.
Installment promo is available for locally issued credit cards
Card holder must transact inside an Asianic store to avail of the installment

Questions? message us on our Viber or facebook page! Just scan here