Samsung Galaxy A21s 6GB RAM, 64GB, Android 10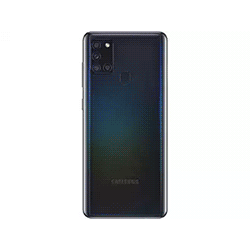 Samsung Galaxy A21s 6GB RAM, 64GB, Android 10
Galaxy A21s has a glossy and holographic finish that catches the eye. The smooth curves of the body allow for an easy and secure grip when navigating the screen. Choose from Black and White to match your unique style.

Pay only P 846 a Month for 12 months.
Or pay only P 1,603 a Month for 6 months.
Installment promo is available for locally issued credit cards
Card holder must transact inside an Asianic store to avail of the installment
Rear Camera
48.0 MP + 8.0 MP + 2.0 MP + 2.0 MP
Memory
6/64GB
Processor
Octa Core 2.0GHz
Battery
5000mAh
Display
6.5" HD+
Rear Fingerprint