Samsung 970 EVO Plus NVMe M.2 SSD 1TB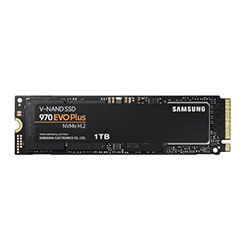 Samsung 970 EVO Plus NVMe M.2 SSD 1TB
The 970 EVO Plus can reach sequential read/write speeds up to 3,500/3,300 MB/s2, up to 53%3 faster than the 970 EVO. Samsung's latest V-NAND, which brings greater NAND performance and higher power efficiency, along with optimized firmware, a proven in-house controller, and Intelligent TurboWrite boost speeds.

Pay only P 690 a Month for 12 months.
Or pay only P 1,307 a Month for 6 months.
Installment promo is available for locally issued credit cards
Card holder must transact inside an Asianic store to avail of the installment

Questions? message us on our Viber or facebook page! Just scan