Samsung 970 EVO Plus NVMe M.2 SSD 2TB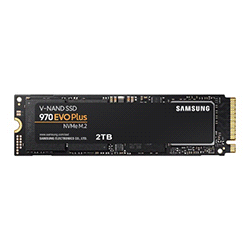 Samsung 970 EVO Plus NVMe M.2 SSD 2TB
The next advancement in NVMe SSD. The 970 EVO Plus fits up to 2TB onto the compact M.2 (2280) form factor, greatly expanding storage capacity and saving space for other components. Samsung†s innovative technology empowers you with the capacity to do more and accomplish more.

Pay only P 1,068 a Month for 12 months.
Or pay only P 2,024 a Month for 6 months.
Installment promo is available for locally issued credit cards
Card holder must transact inside an Asianic store to avail of the installment

Questions? message us on our Viber or facebook page! Just scan