Seagate 2TB Back Up Plus 2.5 USB 3.0 Slim External HDD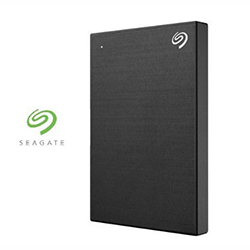 Seagate 2TB Back Up Plus 2.5 USB 3.0 Slim External HDD
Seagate 2TB STHN2000400 Back Up Plus 2.5 USB 3.0 Slim Black Color - Brand New! Textured metal finish fits in with modern lifestyle elements

Pay only P 442 a Month for 12 months.
Or pay only P 837 a Month for 6 months.
Installment promo is available for locally issued credit cards
Card holder must transact inside an Asianic store to avail of the installment
Seagate  2TB STHN2000400
Back Up Plus 2.5 USB 3.0 Slim Black Color  - Brand New!
Textured metal finish fits in with modern lifestyle elements
- Compatible with USB 3.0 and USB 2.0
- Powered by USB connection—offers customized backup and folder mirroring
- Drop files into the designated folder for automatic file synchronization
- Works with Windows and Mac without the need to reformat
Storage Capacity    2 TB
Connection Interface    1 x USB 3.1 Gen 1 (USB Micro-B)
Pre-Format    exFAT
Internal Drive
Internal Interface    SATA (Unspecified)
Type    Hard Disk Drive
Form Factor    2.5"
External Enclosure
Bus Power    USB
Dimensions (L x W x H)    4.5 x 3.1 x 0.5" / 114.3 x 78.7 x 12.7 mm
Weight    0.28 lb / 0.13 kg