Seagate Back Up Plus 5TB (STDT5000300)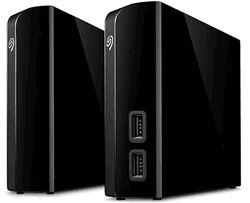 Seagate Back Up Plus 5TB (STDT5000300)
USB 3.0, 5TB Storage, PC or Mac compatible

Pay only P 1,129 a Month for 12 months.
Or pay only P 2,138 a Month for 6 months.
Installment promo is available for locally issued credit cards
Card holder must transact inside an Asianic store to avail of the installment
Plenty of Room. And Then Some.
Seagate® Backup Plus Desktop drives are available in capacities up to 8 TB and 
come with a USB 3.0 hub option. With cross-platform compatibility, exceptional 
reliability and speed, you can back up just about everything. Plus you can 
conveniently back up and share your digital favourites with the included cloud storage service.
Take advantage of the Backup Plus Hub drive which doubles as an all-in-one 
data hub and recharging station built into a desktop drive with phenomenal capacities.
Works With Mac and Windows? Yes.
The Backup Plus Hub is compatible with Mac and Windows. Install the NTFS driver for Mac®, 
and you can use the drive interchangeably between Windows and Mac computers without reformatting.
Completely Manage Your Backups With Seagate Dashboard
With Seagate Dashboard software, you can easily back up and smartly manage all your 
documents, photos and videos — including the ones you've uploaded to Facebook and Flickr.
Technical Specifications:
Max. Data Transfer
:
160 MB/s
Formatting
:
PC or Mac**
*Windows PC driver available for download
** Mac OS driver available for download.