Symbol LS 7808 General Purpose Barcode Scanner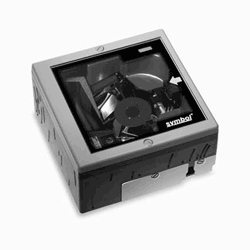 Symbol LS 7808 General Purpose Barcode Scanner
Comfortably designed for contiWith superb first-pass scan read rates from any angle, the Symbol LS7808 bar code scanner is an in-counter scanner designed to give retailers a faster check-out process and an uncluttered countertop appearance. Integrated Electronic Article Surveillance (EAS) connectivity enables cashiers to simultaneously capture the bar code and deactivate the EAS tag. Omni-directional scanning allows data capture regardless of how the scanned object is positioned. The scratchproof sapphire glass/stainless steel option enhances data capture reliability in more demanding environments.

Pay only P 2,533 a Month for 12 months.
Or pay only P 4,797 a Month for 6 months.
Installment promo is available for locally issued credit cards
Card holder must transact inside an Asianic store to avail of the installment
Features:
Improved software algorithms
Can reconstruct poorly printed or damaged bar codes for superior first-pass read rates.

Omni-directional scan pattern
Enables cashiers to quickly and accurately scan bar codes regardless of orientation. 

Secondary scanner port for handheld scanner
Eliminates the need to lift heavy items onto the counter, reducing workplace injuries.

Scratchproof sapphire glass/stainless steel option
Maximizes data capture reliability in more heavy-duty environments.

Standard Electronic Article Surveillance (EAS) deactivation
Simultaneously captures bar codes and deactivates EAS tags. 

On-board support for multiple POS interfaces Eliminates need to replace scanner if host system is upgraded.

Remote scanner management (RSM)
Reduces total cost of ownership by enabling remote, network-based device management.

GS1 DataBar support
Support for this newer standard ensures compatibility in the future. 

Replaces the LS5800
Easy to install into standard counter cut-outs
Mounts flush with countertop to free up space