Wacom Intuos Draw Creative Pen Tablet (CTL490DW)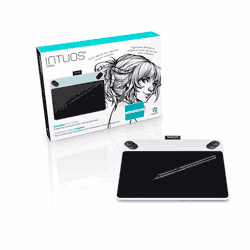 Wacom Intuos Draw Creative Pen Tablet (CTL490DW)
Easy to set-up Easy to use, Shortcut keys to speed up tasks, sketch and draw directly on your computer, includes drawing software and online tutorials, pressure sensitive pen for varied effects, works with Mac or PC

Pay only P 715 a Month for 6 months.
Or pay only P 382 a Month for 12 months.
0% interest promo is available for locally issued credit cards
Card holder must transact inside an Asianic store to avail of the 0% promo
Your first sketch worth framing. You're only an Intuos away.
Ignite your imagination with the new Intuos Draw. It includes Wacom's leading pen tablet technology, free downloadable creative software and online training. So whether your dream is crafting amazing sketches, sharing your work with friends, or starting a portfolio, Intuos Draw has everything you need to start creating right away.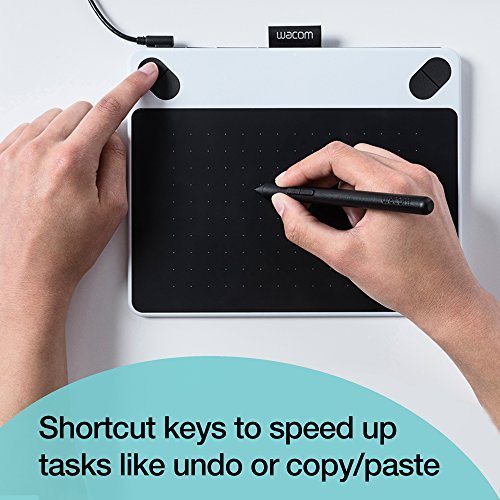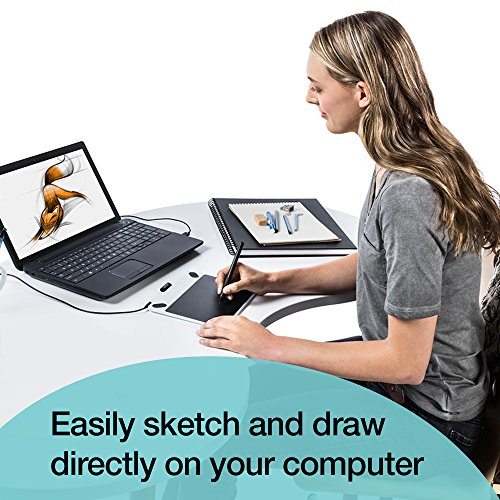 Technical Specifications:

• TypePressure-sensitive, cordless, battery-free
• Model NumberSmall: CTL490DW (White) CTL490DB (Blue)
• Active AreaSmall: 152 x 95 mm (6.0 x 3.7 in)
• ExpressKeys™Yes, 4 with application specific settings
• Multi-TouchNo
• Limited Warranty1-year in USA, Canada, and Latin America 
1 year warranty for products purchased in India Only 
1 Year in Southeast Asia 
1 Year in Japan 
2 Years in Europe
• Pressure Levels1024
• Wireless SupportYes (Sold separately)
• WeightSmall: 290 ±50g 
Medium: 480 ±50g
• Resolution2540 lpi
• Reading Speed (pen)133pps
• Pen Intuos Pen
• Cables IncludedYes
• System RequirementsUSB port 
Internet connection 
CD/DVD-ROM drive  
Windows® 7, 8 or 10 
Mac OS X 10.8.5 or later
• Product TypePen tablet
• TechnologyPatented electromagnetic resonance method
• What's Included
Intuos tablet pen
USB cable
Replacement pen nibs
Software download instructions and code
Quick start guide
Installation CD
Additional AccessoriesWireless Accessory Kit
Wireless Accessory Kit Battery
Standard Black Pen Nibs (5 pack)
Pen Set
Specification numbers like active area, tablet size or weight are approximate